Mediumship and other means of communication with spirit:
An integrative reading is a fun, multi dimensional reading that is conducted using a variety of "tools".
It is a combination of Mediumship (speaking with those who have passed over), Cartomancy (card reading whether it be Tarot Cards or some other Oracle Cards), Numerology (based on dates of birth), Psychometry (sensing from objects) and Psychic Reading (gathering past/present/future information through the Clair senses) and any other psychic/spiritual communication or information gathering tool as required.
As with all Mediumship Readings, one cannot demand or expect a particular loved one's spirit to join us in the reading, however the most appropriate spirit will step forward to greet you.
Your loved one's will not usually deal in future predictions however they and I may make you aware of future potentials and opportunities (this usually comes from the cartomancy and psychic as opposed to mediumship though).
It will be determined by spirit on the day, which way your queries are answered and through which "tool" the information is delivered to you. I do not control the percentage of time spent using a particular tool and nor do I determine if every tool is used during your reading. From past experience though, 99% of readings will use a varying combination of all and this is what makes the readings so much fun.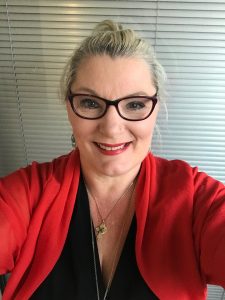 If you are interested purely in Mediumship, you may like to opt for a Psychic Medium Reading or you may like to try a Mediumship Reading Party through my sister company – Perth Psychic Parties.
So, why would someone choose an integrative reading? This type of reading is for those who don't really know what they want or for those who want a bit of everything. There is no guarantee though which "tools" will be used, so if you are after something specific, especially mediumship, then you would be best to choose that specific option. 🙂